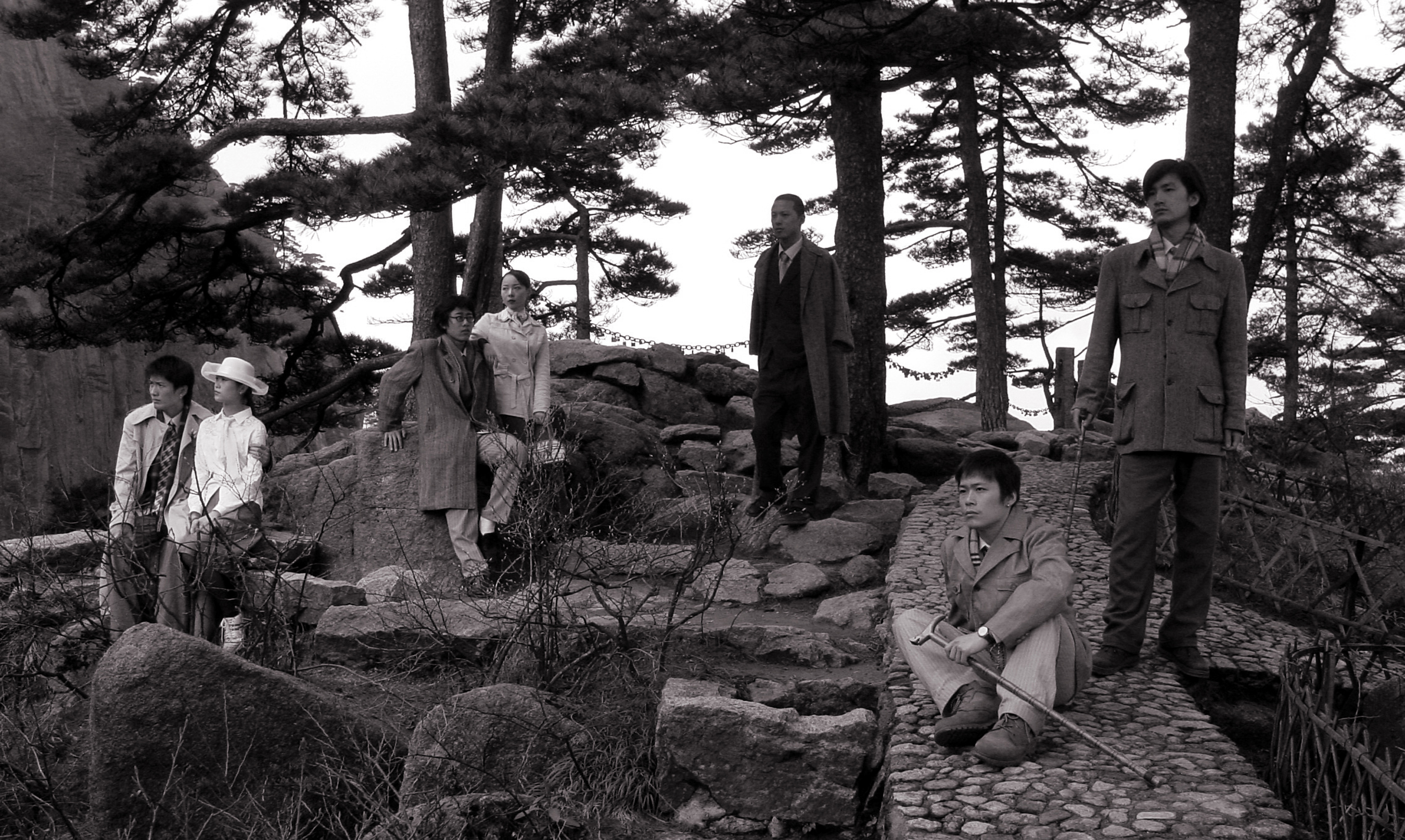 SEVEN INTELLECTUALS IN BAMBOO FOREST, 2003–2007
Part 1 & Part 2
While attending the China Academy of Fine Arts in Hangzhou (1995), Yang Fudong was inspired by the story of the Seven Sages, or Seven Intellectuals, who frequently acted on their emotions and were free thinkers and idealists. In Chinese art history, the Seven Sages of the Bamboo Grove were a group of Chinese philosophers, poets, and musicians of the third-century AD. During a time of political upheaval, the group distanced themselves from government service, choosing instead to spend time engaged in Daoist-inspired discussions, music, poetry, and heavy drinking.
Yang moved to Shanghai in 1998 where he taught himself both photography and film. He first came to national prominence with his photographic triptych The First Intellectual, depicting an urban intellectual who, according to Yang, "is the expression of a psychological condition of confusion as a result of materialism and the situation of the individual in a big city." Yang's First Intellectual was removed by the Cultural Inspection Bureau from the controversial exhibition of experimental art designed to coincide with the first international Shanghai Biennial in 2000. The First Intellectual reflected the tensions between the traditional role of the intellectual in China's urban transformation, an idea which Yang further explores in Seven Intellectuals.
Read: 1000 WORDS: YANG FUDONG, Artforum, September 2003 Link to: https://www.artforum.com/print/200307/1000-words-yang-fudong-5331
Shot over a period of five years in China, Seven Intellectuals in Bamboo Forest is a five-part black-and-white film imbued with an avant-garde, film noir aesthetic, as well as Shanghai cinema of the '30s and '40s, the so-called Golden Age of Chinese cinema. Though lacking an explicit narrative, the film has dialogue, sound, and music. Yang's Seven Intellectuals in Bamboo Forest depicts the new modernity in China from the noisy metropolis of Shanghai to China's southwestern villages, while also illustrating universal themes of isolation and alienation seen in his first film, An Estranged Paradise. Yang has said of the film's seven protagonists— "Their future is not foreseeable. What they do is based on how they feel. An important point is the disparities between real life and utopian life….How do we act when we face these disparities?"
At the beginning of Part 1, the seven characters first appear in western clothes with briefcases, emulating photographs of young European intellectuals. They begin to wander through a forest in a dreamlike atmosphere in the mysterious Huangshan mountain range known as Yellow Mountain(s) in eastern China. Part 2 takes place in bustling Shanghai, where the characters form a sort of commune in an urban apartment where the five men and two women are seen talking, making music, eating and drinking, and discussing desire, sexuality, life and death. A decadent, hedonistic atmosphere prevails. Seven Intellectuals in Bamboo Forest was first shown in its entirety in a large five-room structure in the center of the Arsenale in the 2007 Venice Biennale curated by Robert Storr. An Estranged Paradise first brought Yang to international attention with its inclusion in documenta 11, 2002, curated by Okwui Enwezor.