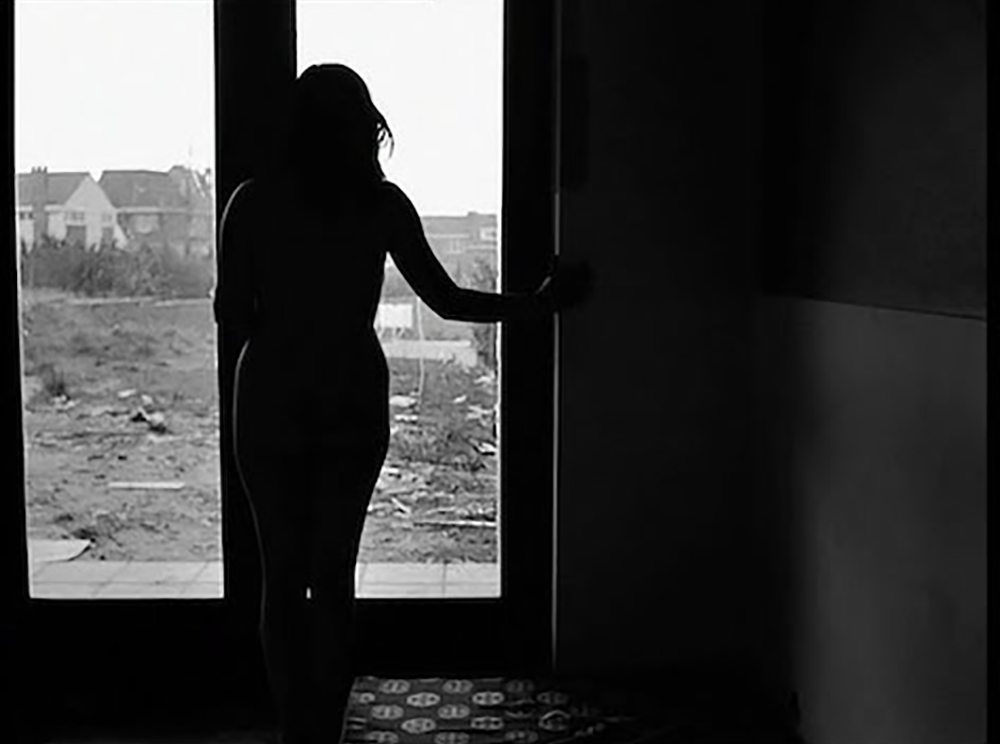 June 17, 2016 – May 20, 2017

The fourth season of programming is produced in collaboration with the
Northwest Film Center
and film screenings take place at Whitsell Auditorium,
Portland Art Museum
.
Chantal Akerman (1950 – 2015) was born in Brussels, Belgium, and lived and worked in Paris.
LOOKING, REALLY LOOKING! THE FILMS OF CHANTAL AKERMAN 1968-2015
LOOKING, REALLY LOOKING! The Films of Chantal Akerman 1968-2015 is a film and performative program which surveys the work of the Belgian/French filmmaker Chantal Akerman and places it within a conceptual, thematic and historical context at the intersection of film and contemporary art. Seen in historical and avant-garde circles from the US and Western Europe to the Middle East and South America, Akerman's films move across genres from the documentary/essay to the musical and multi-media installations and are often referred to as feminist, queer or Jewish. Akerman (1950-2015) presents us with complexities and doubts in an oeuvre that spans nearly fifty years and revolves around her family history, identity, memory and displacement, often portrayed in lengthy observations within the modest aesthetics of everyday life.
Akerman created 40-plus films most of which have never before been seen in Portland and rarely on the west coast, nor her work deeply discussed. LOOKING, REALLY LOOKING! is not a chronological survey but rather an ideas-based approach which brings each chapter of the program into a series of performative conversations and events in Zena Zezza's Dialogues series. Akerman's seminal first film "Saute ma Ville" (1968), influenced by Jean-Luc Godard's "Pierrot Le Fou" (1965), will be shown alongside "Jeanne Dielman, 23 quai du Commerce, 1080 Bruxelles," a film which chronicles a woman's domestic routines and which Richard Brody of The New Yorker called "one of the most original and audacious films in the history of cinema."
Akerman's documentary/essay films led her to diverse landscapes and geo-political contexts from Mexico to the Middle East and American South in films including "De l'autre cote" (From the Other Side), "NOW" and "Sud" (South) influenced by the literature of William Faulkner and James Baldwin. Her production moves from silent films to re-imagined musicals and to portraits of artists including Franz Schubert, Pina Bausch and cellist Sonia Wieder-Atherton. In New York in the early 1970s, Akerman intensely watched avant-garde filmmakers Michael Snow, Jonas Mekas, Yvonne Rainer and Andy Warhol, and her earliest films were influenced by Jean-Luc Godard. Directors like Gus van Sant, Todd Haynes, Sally Potter and Michael Haneke have credited her as a major influence. J. Hoberman, film critic and contributor to Artforum, called Akerman "arguably the most important European film director of her generation."
Chantal Akerman's work has been shown in major museums from the Walker Art Center, Minneapolis to Centre Georges Pompidou, Paris; in major international film festivals from Toronto to Vienna; in and in international exhibitions including Documenta X and XI in 1997 and 2002 and the 49th and 56th Venice Biennales in 2001 and 2015. She won special mention in the Nuremberg International Human Rights Film Festival Prize (2001); was nominated for the Best Documentary Film in the Cesar Awards, France (2007); and won the Bielfeld Friedrich Wilhelm Murnau Film Award and the EDA (Excellent Dynamic Activism) Female Focus Award (in memoriam) from the Alliance of Women Film Journalists (2015).
Akerman's films have recently been the subject of surveys presented by the Brooklyn Academy of Music in New York and in a Los Angeles-wide survey which took place at six institutions including Redcat, LA Film Forum and Fahrenheit. Presciently, Nos Amours, a London-based film collective, undertook a two-year survey of Akerman's films at London's Institute of Contemporary Art in 2013-2015 and presented seven installation works at Ambica3 Gallery in early 2016.
LOOKING, REALLY LOOKING! is curated by Sandra Percival, Zena Zezza, and produced in collaboration with Morgen Ruff, Programmer, Northwest Film Center, Portland Art Museum.
FILM SCREENINGS (see Film Screenings for dates, details and descriptions)
LOOKING, REALLY LOOKING! The Films of Chantal Akerman commenced with a pre-program summer introduction to Akerman's work and continued through fall/winter 2016. The final segment of the program takes place March through May 2017. *See Film Schedule.
EVENTS & RESOURCES
The film screenings are the starting point for DIALOGUES, a series of performative conversations on the ideas and influences within Akerman's work, that bring together theory, scholarship and artists' practices within the space of the exhibition. Dialogues events engage art and film historians, artists and filmmakers, writers, curators, musicians and guests from other fields.
DIALOGUES series continues through May 2017.